Effects of Cannabidiol (CBD) on the inflammatory response of patients with rheumatoid arthritis.
Effects of Cannabidiol
Keywords:
Phytocannabinoid, Rheumatoid arthritis, Inflammatory disease, Anti-inflammatory, Therapeutic intervention, Sativex(R), Transdermal, Tumor necrosis factor alpha protein, Interferon gamma, MRAM, Interleukin 10
Abstract
Abstract – With an increase in the understanding of rheumatoid arthritis (RA) in terms of genetic and environmental risk factors, the pathogenesis of the disease is still not entirely understood. Treatments focus on maintaining joint function, analgesia and immunosuppression, however, in some cases there is little to no response to therapeutic drugs, highlighting the need to explore further therapeutic treatments. Cannabidiol (CBD) has been studied for its potential anti-inflammatory properties with regards to inflammatory conditions, but with conflicting and limited research surrounding RA. The aim of this systematic review was to determine the effects of cannabidiol on the inflammatory response of patients with RA.
Most recent findings, relevance and quality of available research has been analyzed following the principles of the preferred reporting items for systematic review and meta-analysis (PRISMA) guidelines. An electronic literature search was conducted through PubMed, Google Scholar, ScienceDirect. The PICO framework, FINER, inclusion and exclusion criteria were considered to identify specific components within the studies.
Four studies were identified as relevant after being assessed through the critical appraisal tool CASP. Two qualitative in vivo experiments on 58 humans and 54 rats. One in vivo study analyzed qualitative and quantitative data from 133 mice and a final study giving quantitative data from an in vitro experiment on macrophages. All participants were diagnosed with either acute or chronic rheumatoid arthritis, whilst receiving a variation of dosages and routes of administration, with a collation of data and observations from both before and after administration of the CBD treatment.
The reviewed studies highlighted no significant adverse reactions from the use of the CBD therapeutics in the varying dosages and routes of administration. From these four studies there is evidence to suggest that there are benefits of CBD as a therapeutic in terms of inflammation, three of the studies specifically found a reduction in the inflammatory marker TNF-α caused by RA after administration of the various therapeutic interventions and dosages. There is a requirement for more human clinical trials to determine the anti- inflammatory properties, the safety, dosage, route of administration and efficacy of CBD in humans with RA.
References
Kinghorn AD, Falk H, Gibbons S, Kobayashi JI. Phytocannabinoids. Springer International Pu; 2017.
Pertwee RG, editor. Handbook of cannabis. Oxford University Press, USA; 2014.
Politics. Cannabis Laws. Available from: https://www.politics.co.uk/reference/cannabis/ [Accessed 26 November 2022].
Gov.uk. Drug licensing factsheet: cannabis, CBD and other cannabinoids. Available from: https://www.gov.uk/government/publications/cannabis-cbd-and-other-cannabinoids-drug-licensing-factsheet/drug-licensing-factsheet-cannabis-cbd-and-other-cannabinoids [Accessed 26 November 2022].
Malabadi RB, Kolkar KP, Chalannavar RK. Cannabis sativa: Ethnobotany and Phytochemistry. International Journal of Innovation Scientific Research and Review. 2023;5(2):3990-8.
Gov.uk. MHRA statement on products containing cannabidiol (CBD). Available from: https://www.gov.uk/government/news/mhra-statement-on-products-containing-cannabidiol-cbd [Accessed 20 March 2023].
Food standards agency. Food standard agency sets deadline for the CBD industry and provides safety advice to consumers. Available from: https://www.food.gov.uk/news-alerts/news/food-standards-agency-sets-deadline-for-the-cbd-industry-and-provides-safety-advice-to-consumers [Accessed 20 March 2023].
NHS. Medical cannabis (and cannabis oils). Available from: https://www.nhs.uk/conditions/medical-cannabis/ [Accessed on 20 March 2023].
Turner SE, Williams CM, Iversen L, Whalley BJ. Molecular pharmacology of phytocannabinoids. Phytocannabinoids: unraveling the complex chemistry and pharmacology of cannabis sativa. 2017:61-101.
Berman P, Futoran K, Lewitus GM, Mukha D, Benami M, Shlomi T, Meiri D. A new ESI-LC/MS approach for comprehensive metabolic profiling of phytocannabinoids in Cannabis. Scientific reports. 2018 Sep 24;8(1):1-5.
Dorothy Harris. Cannabinoids 101. Available from: https://www.cnbs.org/cannabinoids/#how-do-cannabinoids-work [Accessed 13 December 2022].
Woodhams SG, Chapman V, Finn DP, Hohmann AG, Neugebauer V. The cannabinoid system and pain. Neuropharmacology. 2017 Sep 15;124:105-20.
McNeish AJ. Implications of the effects of cannabigerolic acid on our understanding of the potential of phytocannabinoids in anti-seizure treatment. British Journal of Pharmacology. 2021 Dec 12(6):1280-1.
Kapur A, Zhao P, Sharir H, Bai Y, Caron MG, Barak LS, Abood ME. Atypical responsiveness of the orphan receptor GPR55 to cannabinoid ligands. Journal of Biological Chemistry. 2009 Oct 23;284(43):29817-27.
Pertwee RG. Cannabinoid receptors and pain. Progress in neurobiology. 2001 Apr 1;63(5):569-611.
Pertwee RG. Pharmacology of cannabinoid CB1 and CB2 receptors. Pharmacology & therapeutics. 1997 Jan 1;74(2):129-80.
Pertwee R. The diverse CB1 and CB2 receptor pharmacology of three plant cannabinoids: Δ9‐tetrahydrocannabinol, cannabidiol and Δ9‐tetrahydrocannabivarin. British journal of pharmacology. 2008 Jan;153(2):199-215.
Iannotti, F.A., Hill, C.L., Leo, A., Alhusaini, A., Soubrane, C., Mazzarella, E., Russo, E., Whalley, B.J., Di Marzo, V. and Stephens, G.J., 2014. Nonpsychotropic plant cannabinoids, cannabidivarin (CBDV) and cannabidiol (CBD), activate and desensitize transient receptor potential vanilloid 1 (TRPV1) channels in vitro: potential for the treatment of neuronal hyperexcitability. ACS chemical neuroscience, 5(11), pp.1131-1141.
Hosking RD, Zajicek JP. Therapeutic potential of cannabis in pain medicine. British journal of anaesthesia. 2008 Jul 1;101(1):59-68.
Henderson LA, Kotsirilos V, Cairns EA, Ramachandran A, Peck CC, McGregor IS. Medicinal cannabis in the treatment of chronic pain. Australian Journal of General Practice. 2021 Oct 1;50(10):724-32.
Devi S, Zimmermann-Klemd AM, Fiebich BL, Heinrich M, Gründemann C, Steinberger P, Kowarschik S, Huber R. Immunosuppressive activity of non-psychoactive Cannabis sativa L. extract on the function of human T lymphocytes. International Immunopharmacology. 2022 Feb 1;103:108448.
NICE. Rheumatoid arthritis, how common is it? Available from: https://cks.nice.org.uk/topics/rheumatoid-arthritis/background-information/prevalence-incidence/#:~:text=The%20prevalence%20of%20confirmed%20rheumatoid%20arthritis%20%28RA%29%20is,but%20it%20peaks%20between%20people%20aged%2030%E2%80%9350%20years. [Accessed 22 March 2023].
Grassi W, De Angelis R, Lamanna G, Cervini C. The clinical features of rheumatoid arthritis. European journal of radiology. 1998 May 1;27:S18-24.
Majithia V, Geraci SA. Rheumatoid arthritis: diagnosis and management. The American journal of medicine. 2007 Nov 1;120(11):936-9.
McInnes IB, Schett G. The pathogenesis of rheumatoid arthritis. New England Journal of Medicine. 2011 Dec 8;365(23):2205-19.
Choy E. Understanding the dynamics: pathways involved in the pathogenesis of rheumatoid arthritis. Rheumatology. 2012 Jul 1;51(suppl_5):v3-11.
Haynes DR, Crotti TN, Loric M, Bain GI, Atkins GJ, Findlay DM. Osteoprotegerin and receptor activator of nuclear factor kappaB ligand (RANKL) regulate osteoclast formation by cells in the human rheumatoid arthritic joint. Rheumatology. 2001 Jun 1;40(6):623-30.
Gaffo A, Saag KG, Curtis JR. Treatment of rheumatoid arthritis. American journal of health-system pharmacy. 2006 Dec 15;63(24):2451-65.
Patients like me. Rheumatoid arthritis. Available from: https://www.patientslikeme.com/conditions/ra [Accessed 2 November 2022].
Zurier RB, Burstein SH. Cannabinoids, inflammation, and fibrosis. The FASEB Journal. 2016 Nov;30(11):3682-9.
White CM. A review of human studies assessing cannabidiol's (CBD) therapeutic actions and potential. The Journal of Clinical Pharmacology. 2019 Jul;59(7):923-34.
Valeant Pharmaceuticals International. Cesamet capsules. Available from: https://www.accessdata.fda.gov/drugsatfda_docs/label/2006/018677s011lbl.pdf [Accessed 20 March 2023].
UNIMED pharmaceuticals, inc. Marinol capsules. Available from: https://www.accessdata.fda.gov/drugsatfda_docs/label/2005/018651s021lbl.pdf [Accessed 20 March 2023].
Higgins JP, Thomas J, Chandler J, Cumpston M, Li T, Page MJ, Welch VA, editors. Cochrane handbook for systematic reviews of interventions. John Wiley & Sons; 2019 Sep 23.
Scott. T. Draft of literature dataset matrix hlf. Available from: https://moodle.port.ac.uk/login/index.php [Accessed 16 Nov 2022].
Page MJ, McKenzie JE, Bossuyt PM, Boutron I, Hoffmann TC, Mulrow CD, Shamseer L, Tetzlaff JM, Akl EA, Brennan SE, Chou R. The PRISMA 2020 statement: an updated guideline for reporting systematic reviews. International journal of surgery. 2021 Apr 1;88:105906.
CASP. CASP checklist. Available from: https://casp-uk.net/images/checklist/documents/CASP-Qualitative-Studies-Checklist/CASP-Qualitative-Checklist-2018_fillable_form.pdf [Accessed 18 Dec 2022].
Blake DR, Robson P, Ho M, Jubb RW, McCabe CS. Preliminary assessment of the efficacy, tolerability and safety of a cannabis-based medicine (Sativex) in the treatment of pain caused by rheumatoid arthritis. Rheumatology. 2006 Jan 1;45(1):50-2.
Hammell DC, Zhang LP, Ma F, Abshire SM, McIlwrath SL, Stinchcomb AL, Westlund KN. Transdermal cannabidiol reduces inflammation and pain‐related behaviours in a rat model of arthritis. European journal of pain. 2016 Jul;20(6):936-48.
Rajan TS, Giacoppo S, Iori R, De Nicola GR, Grassi G, Pollastro F, Bramanti P, Mazzon E. Anti-inflammatory and antioxidant effects of a combination of cannabidiol and moringin in LPS-stimulated macrophages. Fitoterapia. 2016 Jul 1;112:104-15.
Malfait AM, Gallily R, Sumariwalla PF, Malik AS, Andreakos E, Mechoulam R, Feldmann M. The nonpsychoactive cannabis constituent cannabidiol is an oral anti-arthritic therapeutic in murine collagen-induced arthritis. Proceedings of the National Academy of Sciences. 2000 Aug 15;97(17):9561-6.
Luz-Veiga M, Azevedo-Silva J, Fernandes JC. Beyond Pain Relief: A Review on Cannabidiol Potential in Medical Therapies. Pharmaceuticals. 2023 Feb;16(2):155.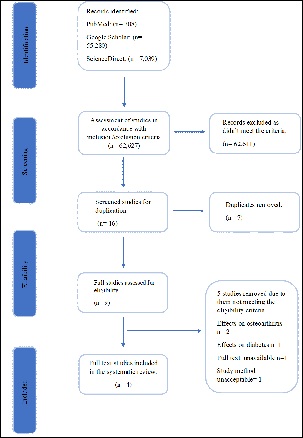 Downloads
Published
2023-07-03 — Updated on 2023-07-03
How to Cite
Denbury, V., & Sautreau, A. (2023). Effects of Cannabidiol (CBD) on the inflammatory response of patients with rheumatoid arthritis.: Effects of Cannabidiol. Emerging Minds Journal for Student Research, 1, 7–16. https://doi.org/10.59973/emjsr.14
License
Copyright (c) 2023 Victoria Denbury, Asmita Sautreau
This work is licensed under a Creative Commons Attribution 4.0 International License.