Editorial Article - Inaugural Issue of IPI Letters
Abstract
It is with immense pleasure and pride that I welcome you to the inaugural issue of IPI Letters, the official journal of the Information Physics Institute (IPI). As the Editor-in-Chief, I am thrilled to present this publication dedicated to advancing the frontiers of information science.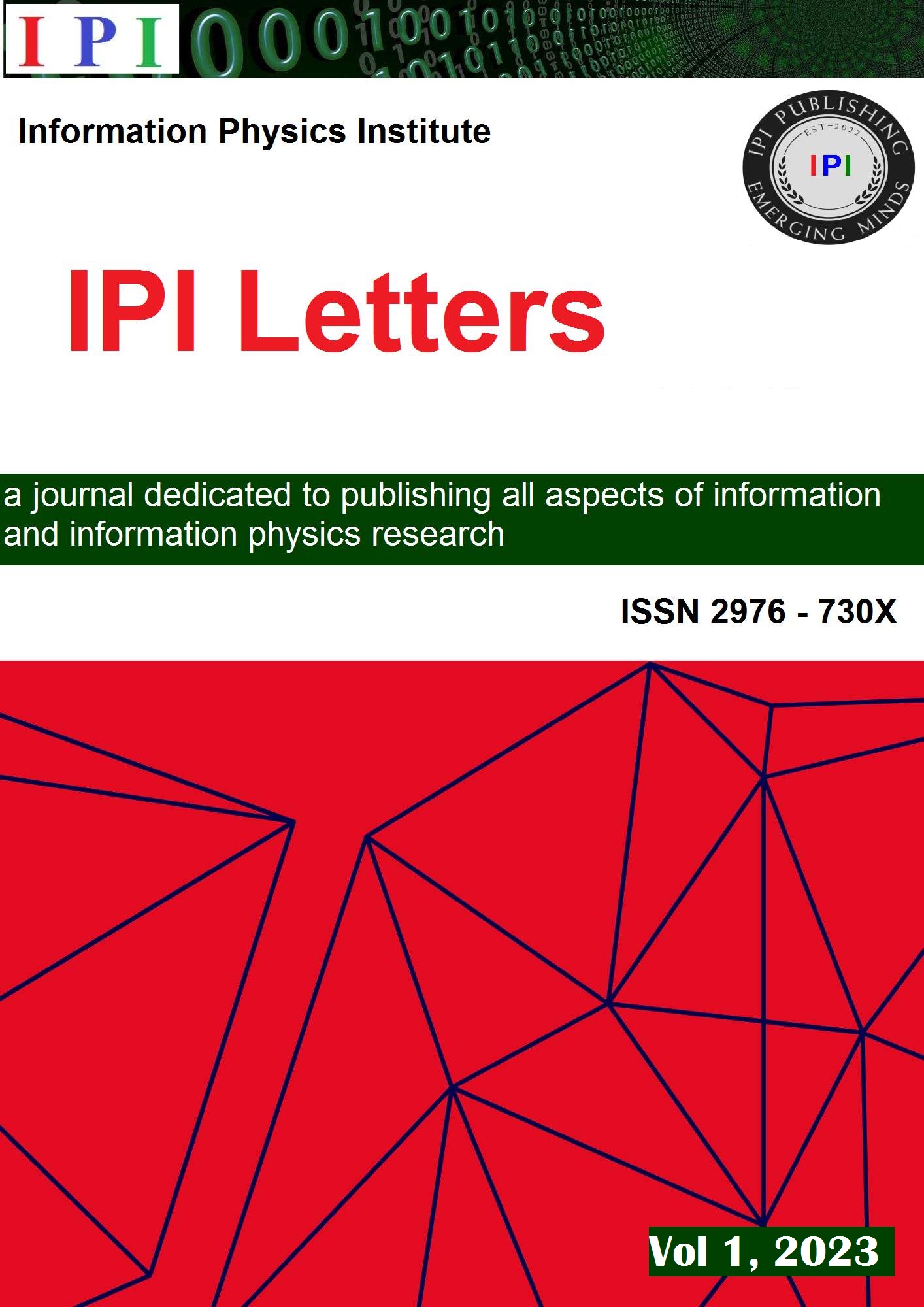 Downloads
Published
2023-07-06 — Updated on 2023-07-16
How to Cite
Vopson, M. (2023). Editorial Article - Inaugural Issue of IPI Letters. IPI Letters, 1. https://doi.org/10.59973/ipil.18 (Original work published July 6, 2023)
License
Copyright (c) 2023 Melvin Vopson
This work is licensed under a Creative Commons Attribution 4.0 International License.